Nedávno jsme se šly s Julií podívat na Graduate Degree Show studentů kreativních oborů, jako je graphic design, advertising, photography, fine art, fashion a landscape architecture. Teď tu totiž univerzita pořádá Festival Forthnight, kdy jsou tu různé zajímavé akce, takhle výstava je jednou z nich. Minule to byl zase piknik v parku, o kterém jsem psala minule, tak vám postupně ukazuju i jak to tu chodí "po" semestru a tahle výstava se fakt povedla!
Last week we went with Julia to support our friend as a graphic design graduate and to see his work. It was within the Festival Forthnight of our Uni when there are more events going on.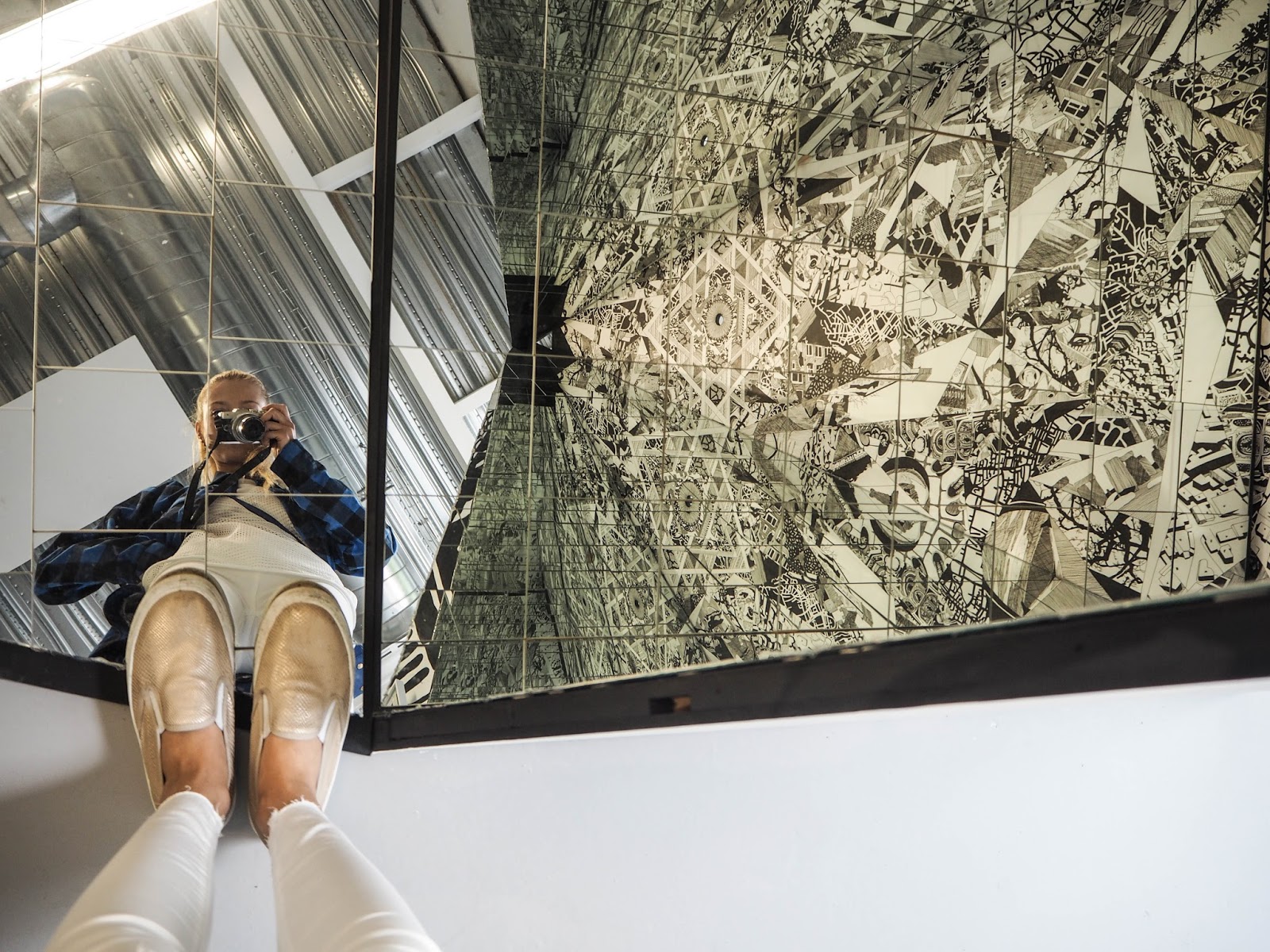 Původně jsem nechtěla natáčet, ale potom mi to přišlo docela zajímavé a říkala jsem si, že by vás mohlo zajímat, jak takové práce místních absolventů vypadají! Hlavně jsme šly s Julií podpořit našeho kamaráda Heshama, který dostudoval teď graphic design a popsal nám svoje práce, které má v portfoliu. Smekly jsme kloboučky, prošly si galerii a pak jsme šly fotit tento outfit, který uvidíte v jednom z dálších článků!
Jak vás zajímají art výstavy nebo podobné akce?
I was thinking it would be nice to show creative pieces student have made as they all are so talented! There are shown works of advertising, photography, fine art, fashion, landscape architecture and graphic design graduates. Hope you will like it and I am curious if you are at least a bit interested in these art events, galleries or exhibitions?