Pozor, pozor – když už je dnes ta neděle – tak mám pro vás rovnou dva články s videy! A oba se budou točit kolem jídla, proto vám posty servíruji takhle najednou (připravte na delicious fotky a možná si i nějakou tu sváču raději dejte k ruce). Jsou to stručnější videa z událostí z Cheltenhamu, abych vám trochu přiblížila život v našee Spa městě a celkově tu anglickou atmosféru tady. První je z Jazz Festivalu, kam jsme šly s Julií po Uni Ball, o kterém jsem vám psala tady. Obě videa jsou v angličtině, ale slova tu právě ani moc důležitá nejsou, jde o tu atmosféru a v druhém článku zase o kamarády, tak doufám, že se vám to bude líbit!
Today is the day I will share with you two posts with videos (in english)! Both of them will be from Cheltenham and the events which are held in here to show you the life in our Spa city. Moreover the reason both of them will be about food! So be ready for delicious pictures!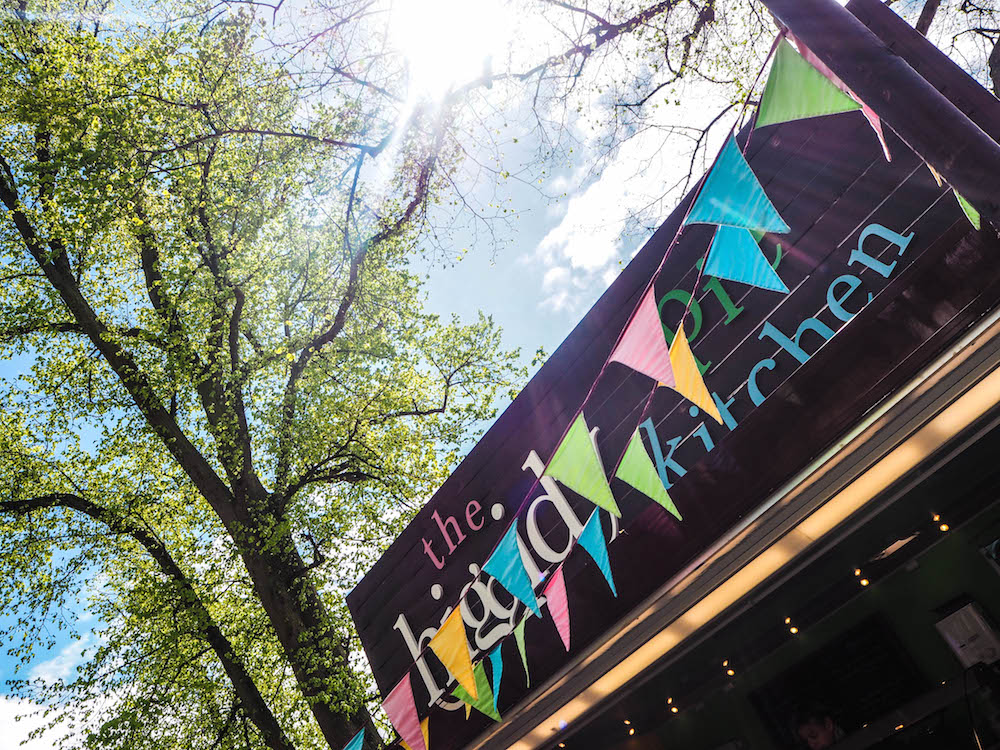 Bylo krásně a my měly psát essays – a to je přeci nejvyšší čas si zajít na oběd na Jazz Festival plný malých krámků s různými delikatesami a u toho si poslechnout nějakou tu hudbu. Prokrastinace především, ale co, Cheltenham je festivaly známý, takže si to člověk nemůže nechat ujít! Tento týden tu třeba probíhá Science Festival a brzy tu bude Food Festival, takže by každý, kdo někdy bude v Cheltenhamu, měl nějaký ten festival navštívit.
It was sunny lovely day after the Glos Uni Ball and we had a lot to do for uni – so that's the right time to go to grab a lunch at a festival! Procrastination? No! Cheltenham is just famous for festivals so you really shouldn't miss when you're here! This week there's the Science Festival and the Food Festival is approaching!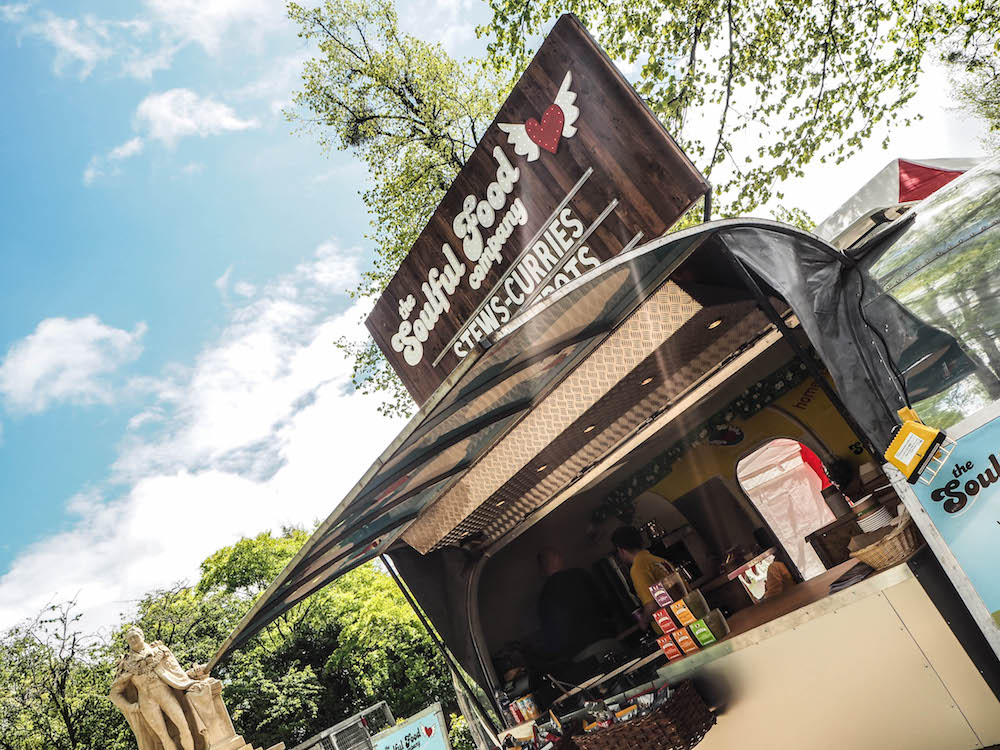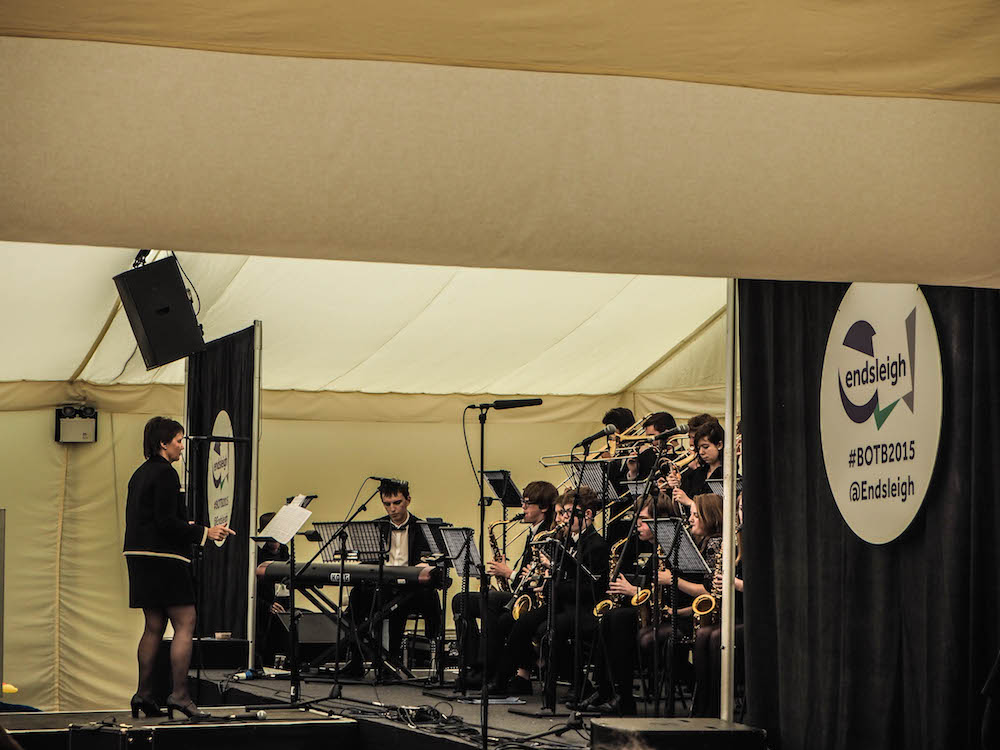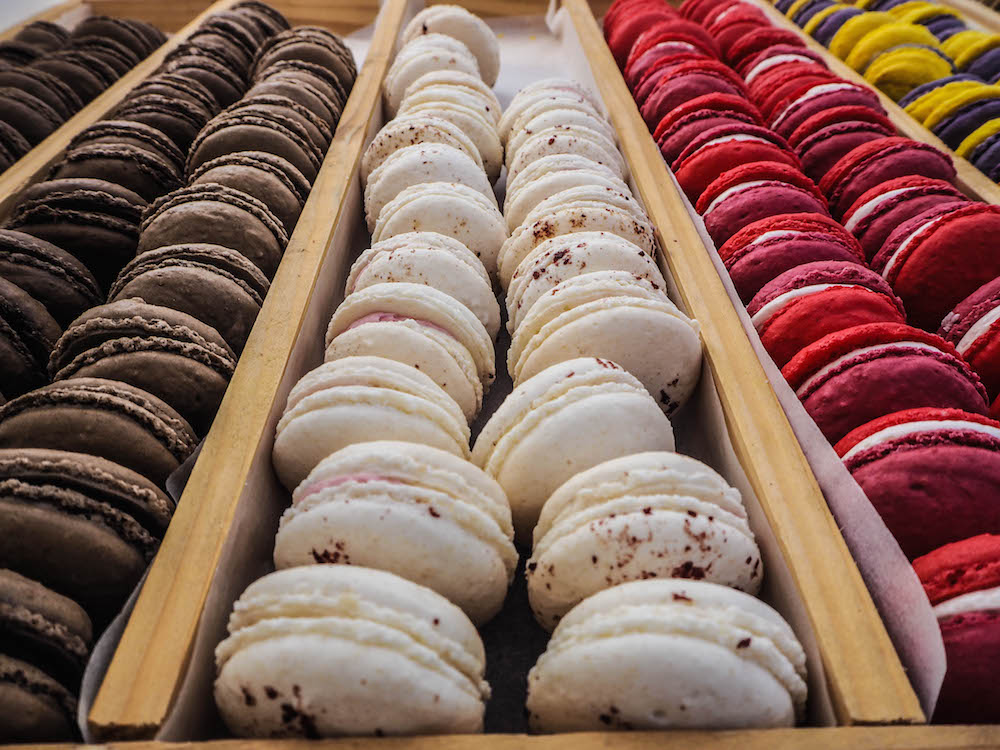 Jak vidíte, tak výběr z jídla byl rozsáhlý! To já potom potřebuju vyšší moc, abych se rozhodla, tak jsme udělaly několikrát kolečko, koukly pořádně co nabízí, poslechly si tu kapelu a zkrátka relaxovaly (a tou chůzí si i trochu udělat větší hlad).
How you can see the selection of food was really wide so for me it was almost impossible to choose! Yummy! So we did a few rounds around the festival to look what all do they offer and then make a decision!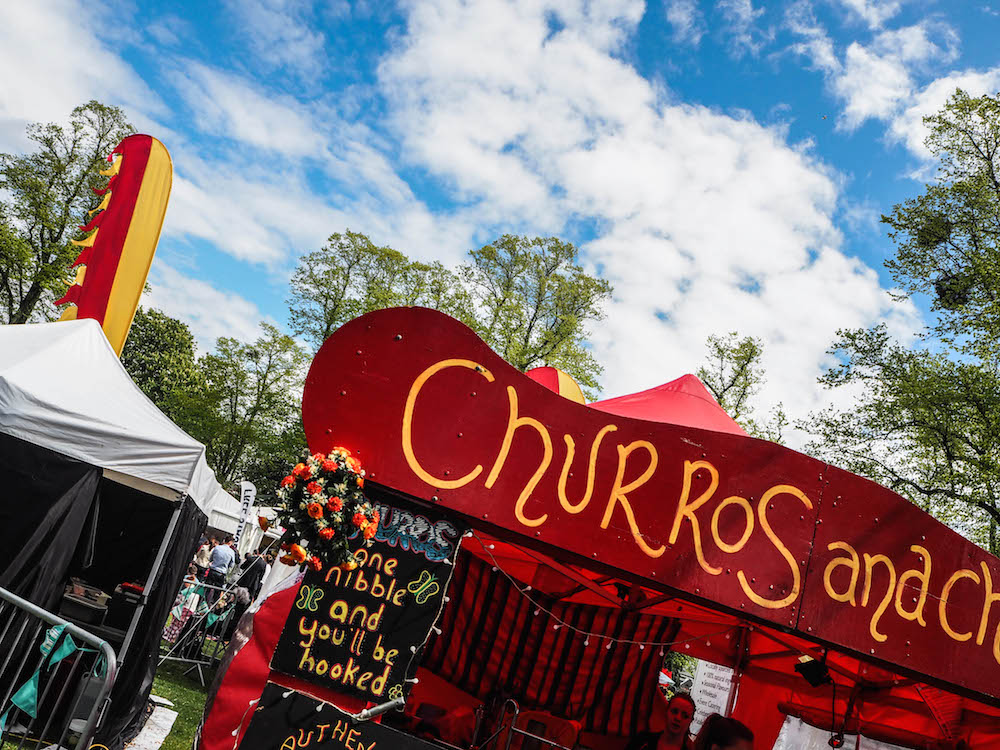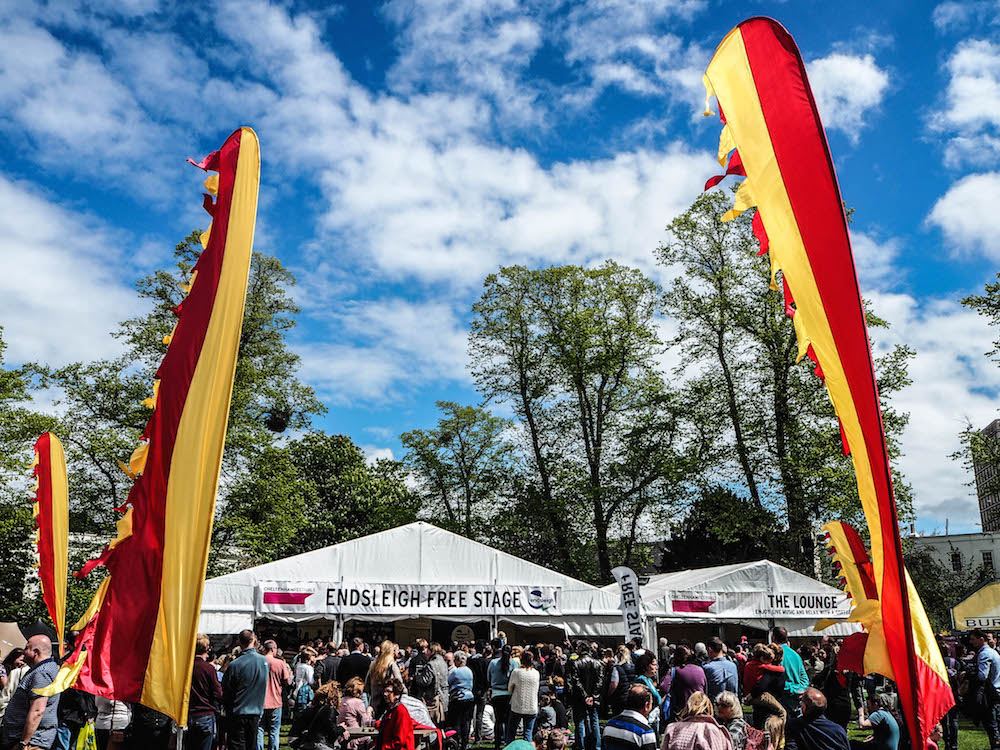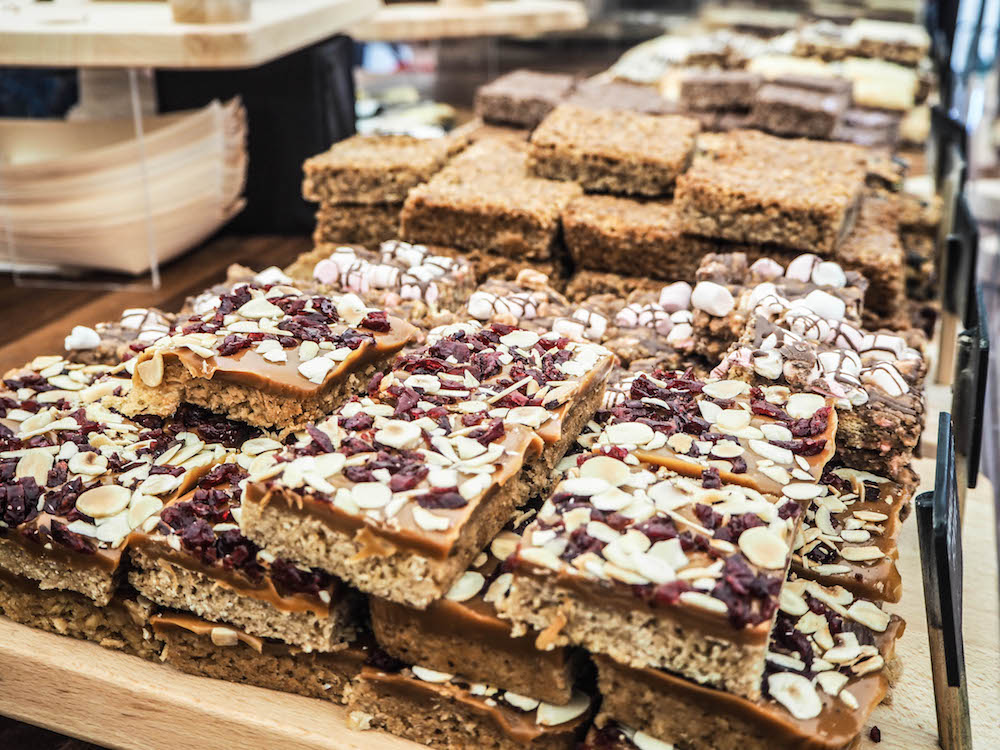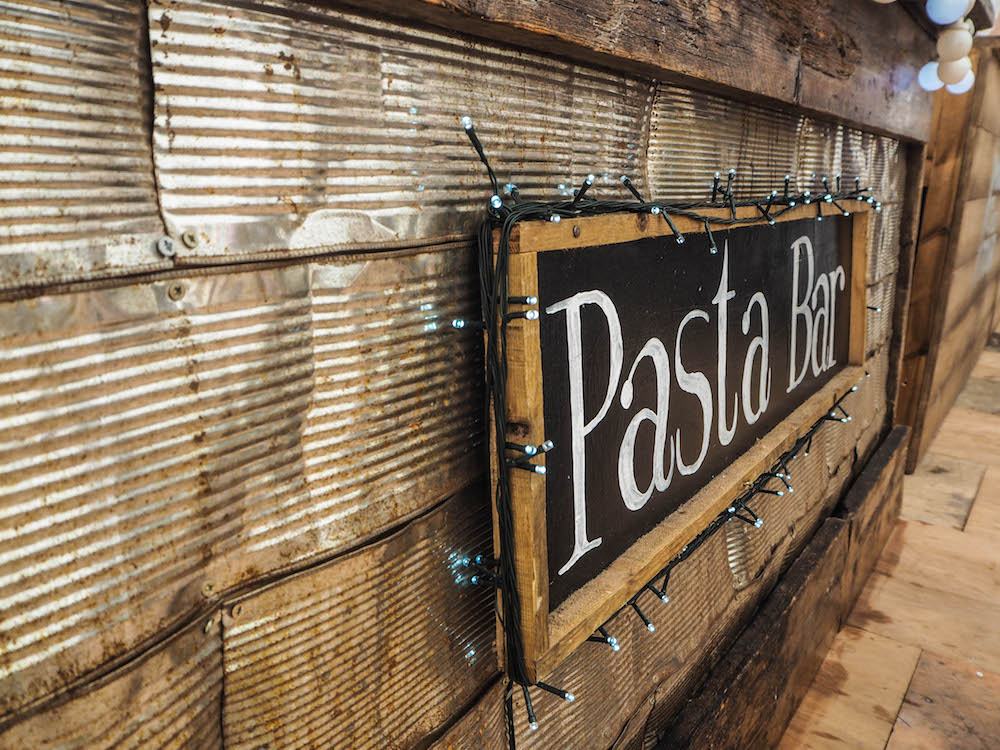 Co byste si z toho vybrali vy? My nakonec neodolaly mexickému stánku, Rocky Road dezertu a výhodné koupi makronek! Potom jsme si prostě sedly (dobrá – lehly) na trávu, užívaly si to úžasně modrý nebe a nechtělo se nám pryč!
What would be your choice? In the end we couldn't resist the mexican store, Rocky Road cake and of course macarons! We just sat (ok – lied) on the grass, enjoyed the blue – BLUE – sky and really didn't wanna go home to study!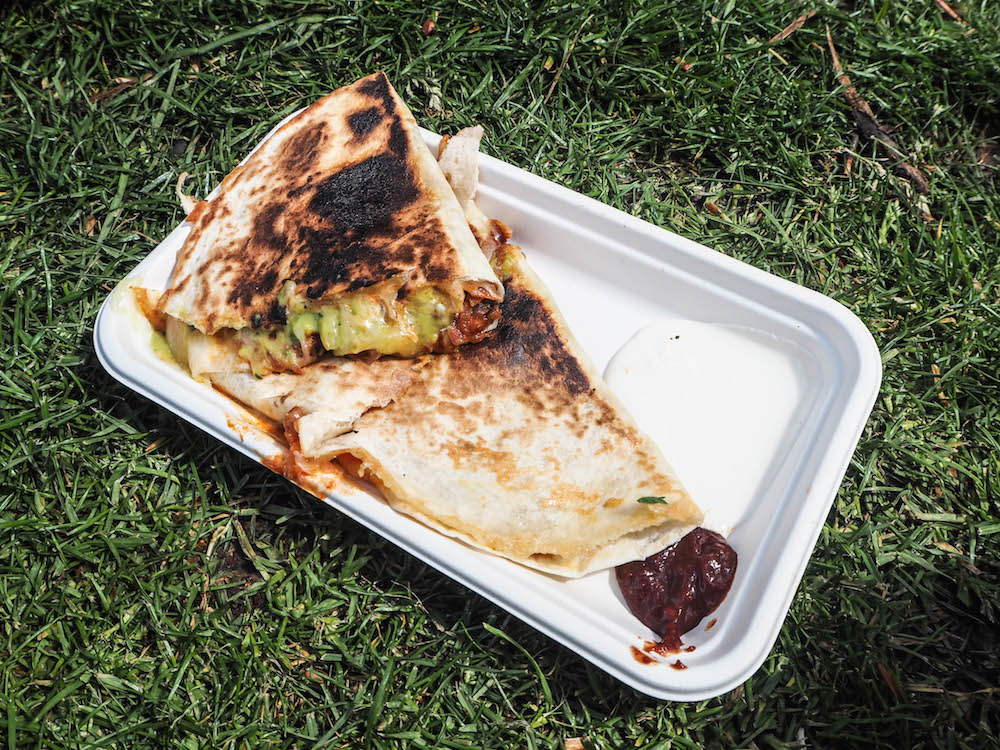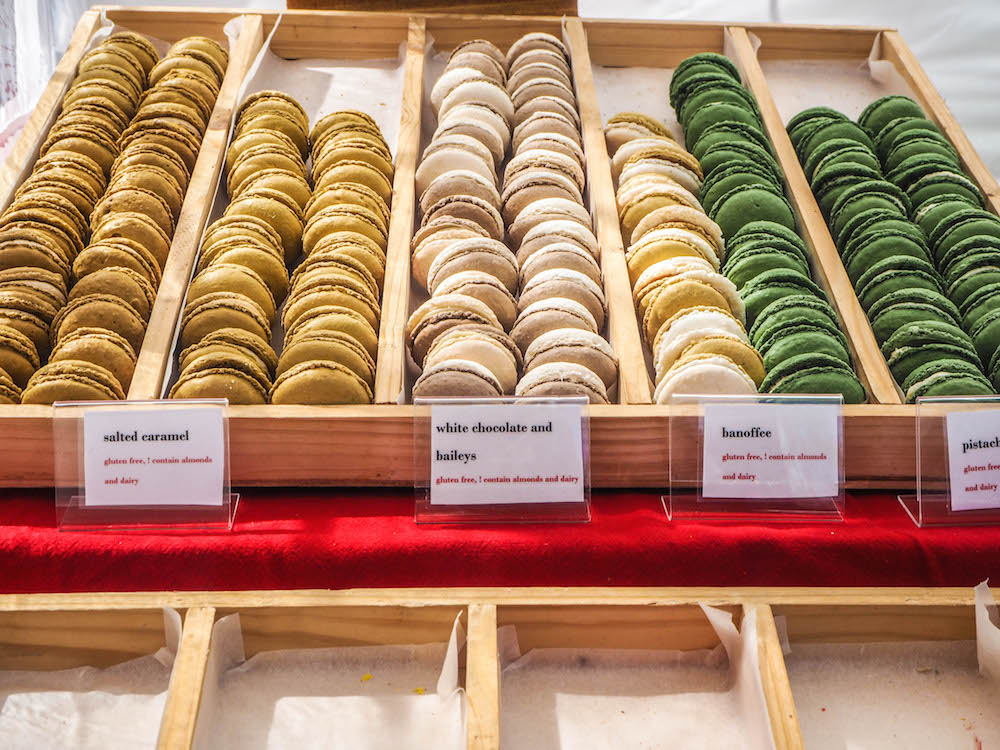 Tohle jsem vám taky musela vyfotit (už jste to mohli vidět i v roomtour videu) – kapesníčky z Poundlandu! Já nevím jak vy, ale znám the Simpsons skoro nazpamět a zkrátka je zbožňuji! No, není škoda je používat? A mají i s Frozen tématikou!
Ok , I needed to show this to you – these new tissues with the Simpsons from Poundland! I think it's almost shame to use them, though! Do you love these series as well?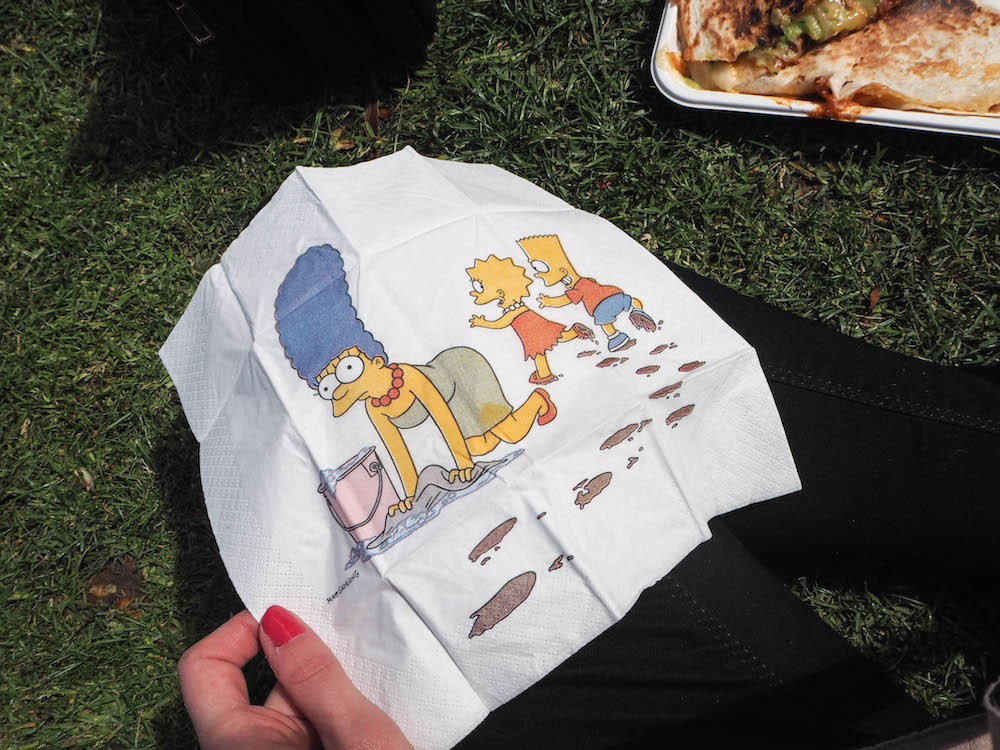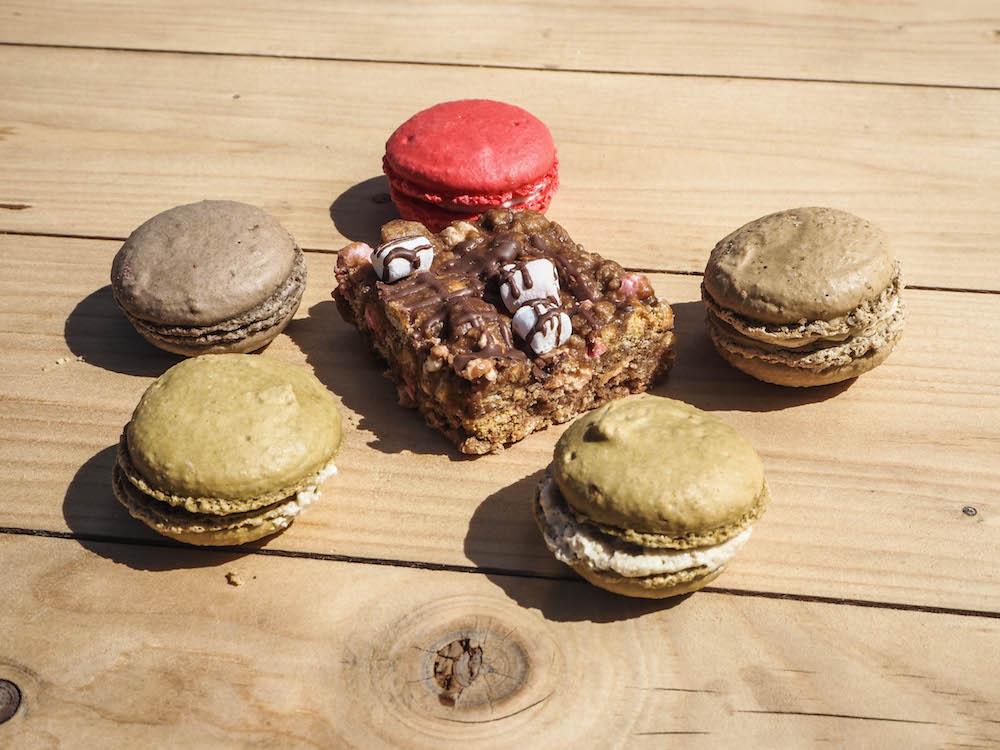 Po sladké tečce jsme ještě nakoukly do galerie přímo v
Montpellier Gardens.
After the sweet end of our time spent at
the festival we also went to the art gallery right in Montpellier Gardens!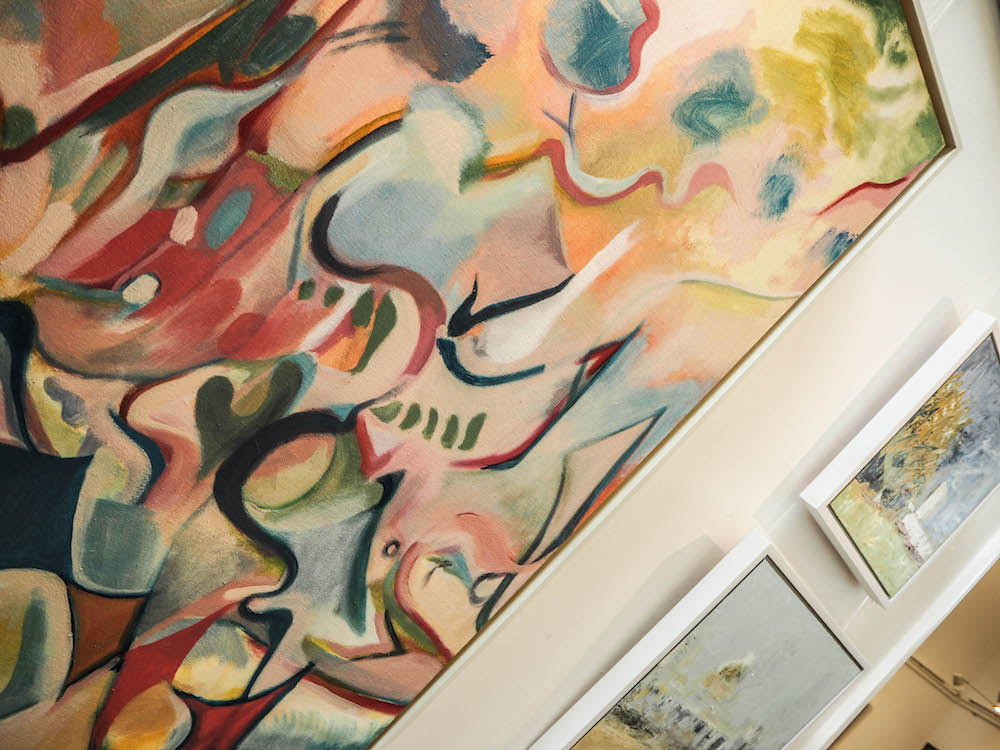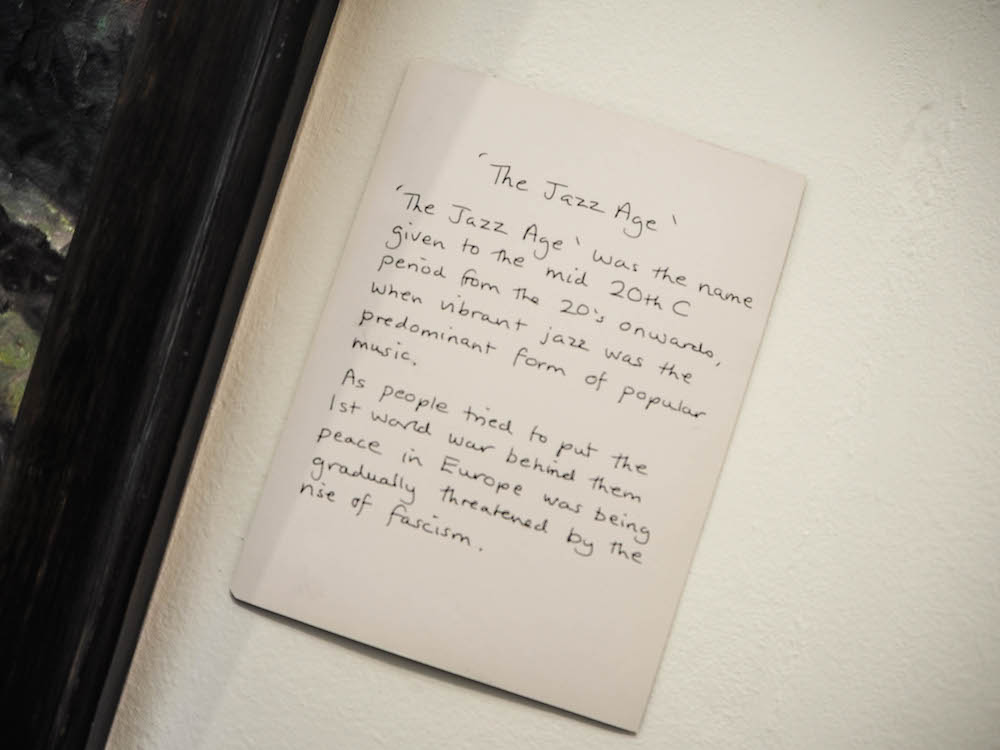 A tady mám pro vás ještě pár takových úsměvných fotek z toho, jak jsme se
s Julií zoufale snažily vyfotit u Jazz nápisu. Ta paní si tam suverénně
nakráčela a pózovala – ruka sem, bok tam…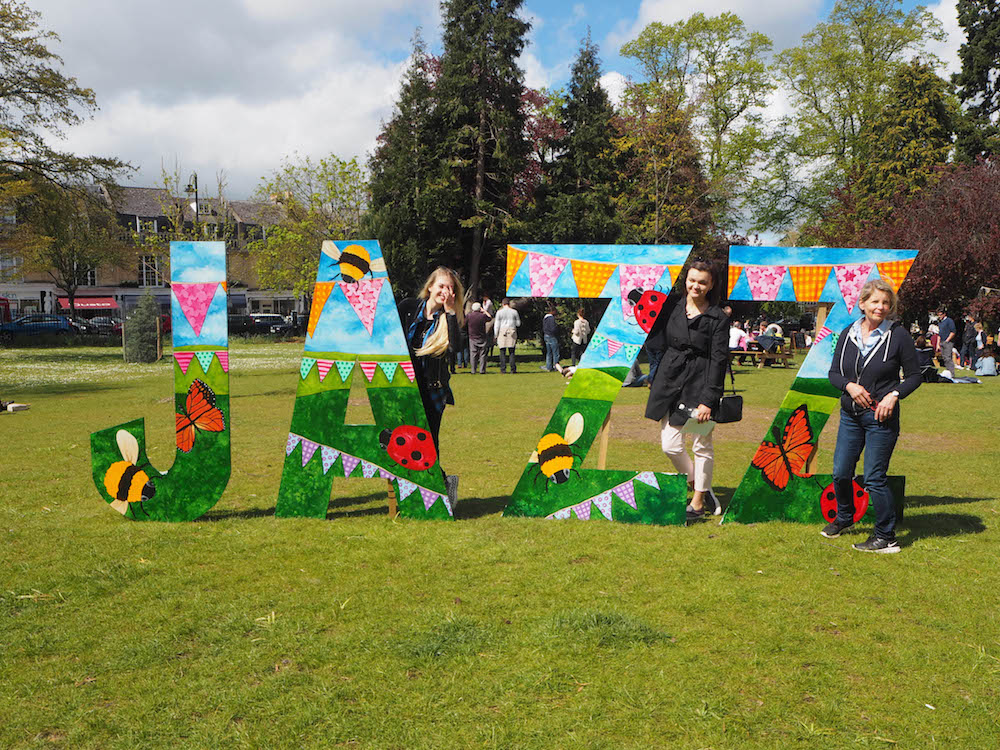 …A mně se to samozřejmě nelíbilo a paní očividně naopak…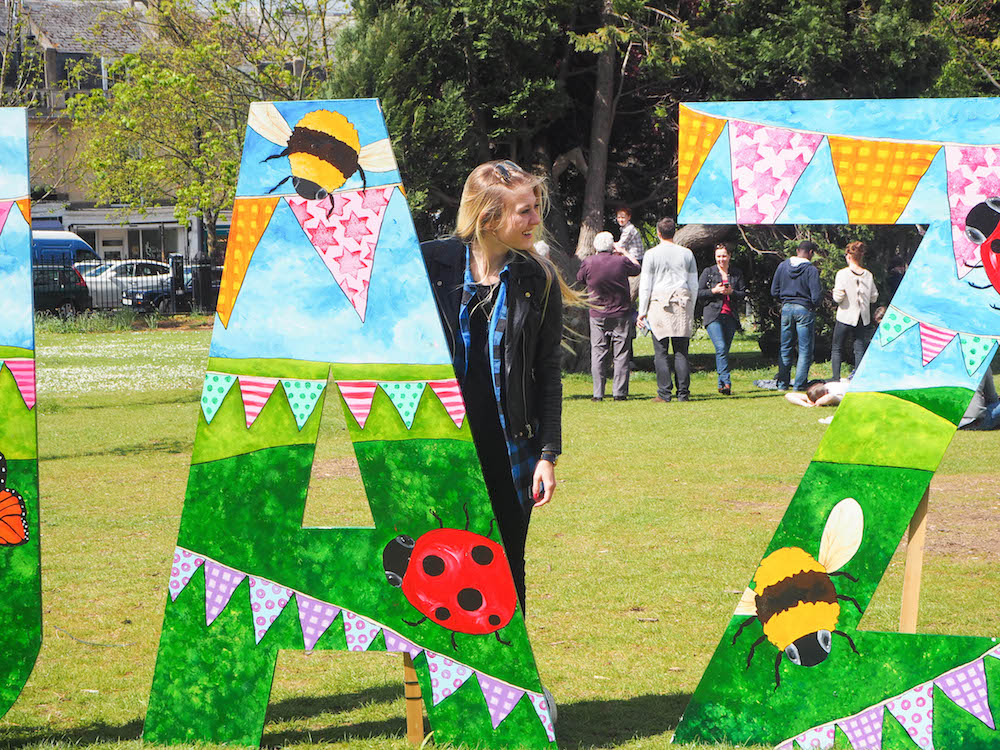 …Tak jsme ji nechaly těch pár minut slávy…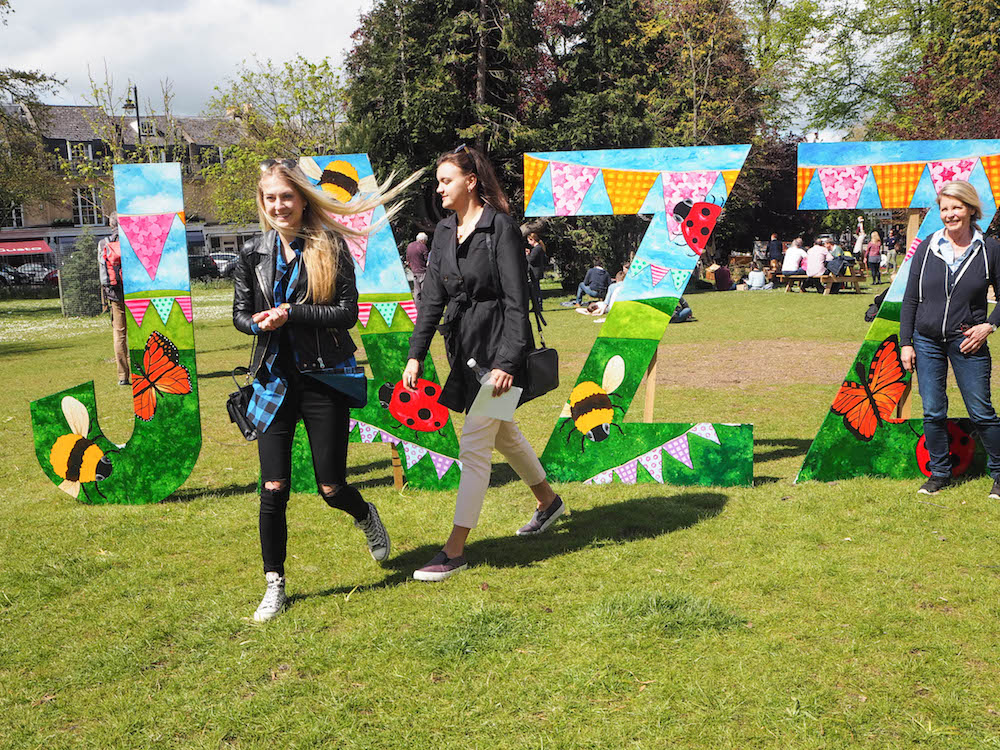 A pak si udělaly tuhle naší fotku bez černého pasážera
a šly to ještě oslavit do našeho obíbené Milkbaru na zmrzlinu (nej v
Cheltenhamu – fakt!). Potom už se odpoledne studovalo krásně a už se těším na
další festival! Teď ve čtvrtek jsme třeba byly s Julií přímo v park campusu na picnicu,
který byl pořádaný přímo univerzitou v rámci Festival Fortnight. Kdo sleduje
můj snapchat (natali_kot), tak mu to určitě neuniklo! Celkově to beru jako takovou
přípravu na Rock for People, kam bych v létě hrozně ráda jela!