Už je to měsíc, co jsem zpátky v Čechách! Opět mi přijde, že jsem ani nemrkla a ty dny jen kolem mě proletěly! Bylo toho už tolik. Jen když píšu první zážitky, co mě (kromě těch s rodinkou) napadnou – Fashion TV natáčení, přehlídka, focení, Rock for People a mnohem víc. Co jsem vám ale ještě slíbila, je video o shrnutí celého Erasmu. Nakonec jsem se tak trochu rozmluvila, ale snažila jsem se držet, abych neplácala "patý přes devátý". Chtěla jsem vám to vše povědět, tak jak to vidím a citím všechno a tím tu Erasmus etapu zakončit. Zmiňuju se o programu samotným, zlepšení jazyku oproti Work and Travel v Californii, kamarádech, volném čase a třeba i stáži.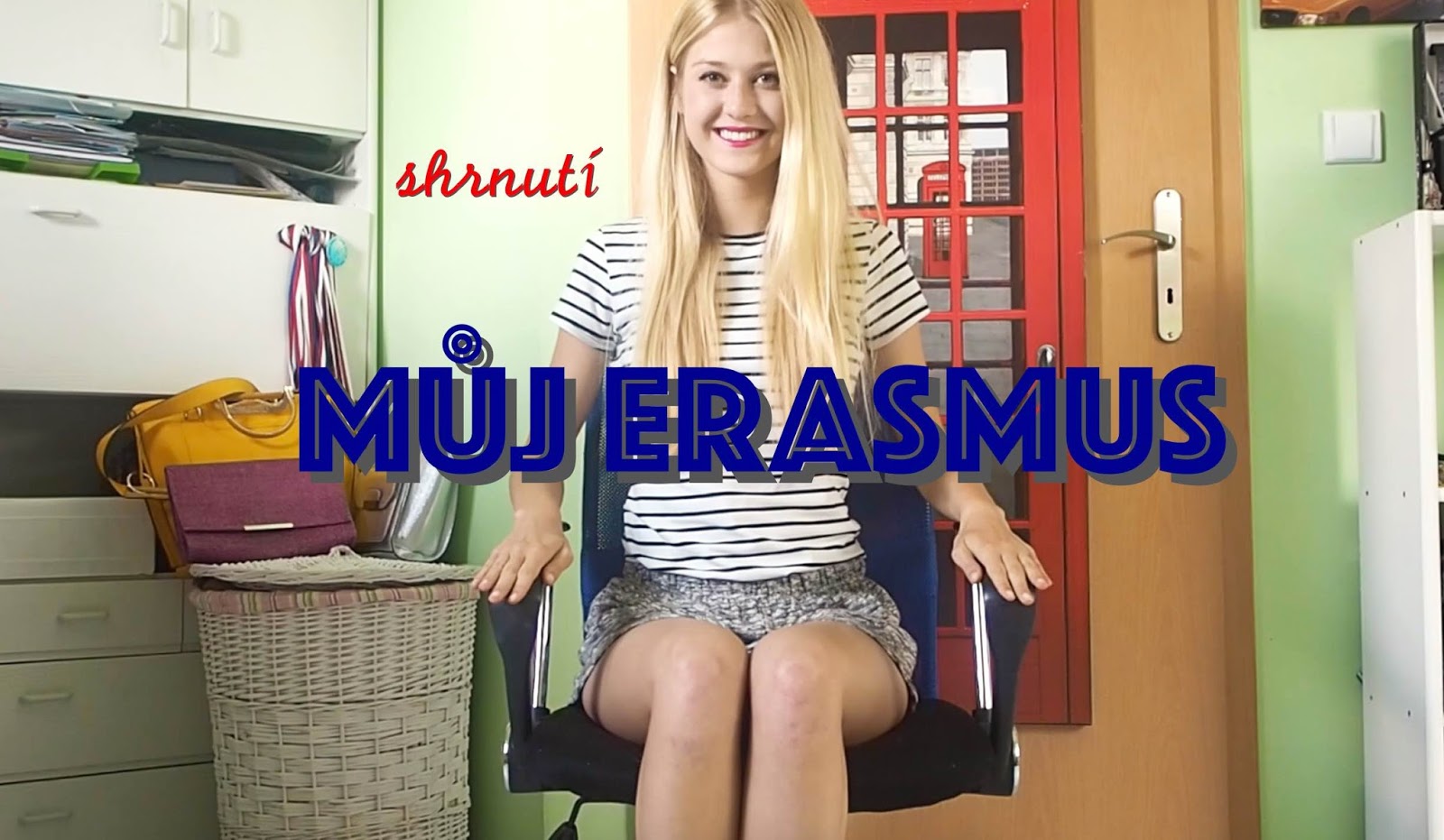 Ještě bych vám chtěla udělat nějaké to video z Anglie, z míst, kde jsme byli s bráchou. To už totiž bylo "dovolenkový" po ukončení všech školních povinností, takže snad se k tomu brzy dostanu! Teď zpět k tomuto videu. Snad vám to o Erasmu něco více řekne a kdybyste měli ještě nějaké otázky, tak pište sem, na email – kamkoliv!
Mějte krásný víkend! Co máte v plánu?